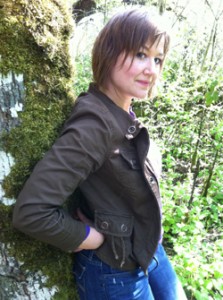 Amethyst is a 34-year-old female Army veteran with a BA in Psychology, a Master of Public Health, and a Master of Divinity in Comparative Religions.
I have been studying the Law of Attraction as well as the other Laws for years. When the Secret came out I used it to generate over $12,000 in just two months. However, this took a lot out of me, and my quest since then has been to learn to balance my energy while receiving abundance, especially money.
I have been using Tarot cards since I was 12 years old. At some point I was told that they were "of the Devil" and I put them away off and on for a couple of years, but they were never far from my mind. I finally brought them out permanently when I was around 20 years old.
I have done readings in person,  on-line, and over the phone. The decade I spent as a mental health therapist convinced me that Tarot is a more effective and practical way to help people get "unstuck" and move forward in their lives. This is my main focus and life mission, although I do fun readings and events, too.

I also spend a lot of time on health and fitness, especially weight lifting, and lost over 100 pounds about 14 years ago. I hope to some day write about that journey. I currently live in Oregon in the United States with my husband Brent and our dogs and cats.